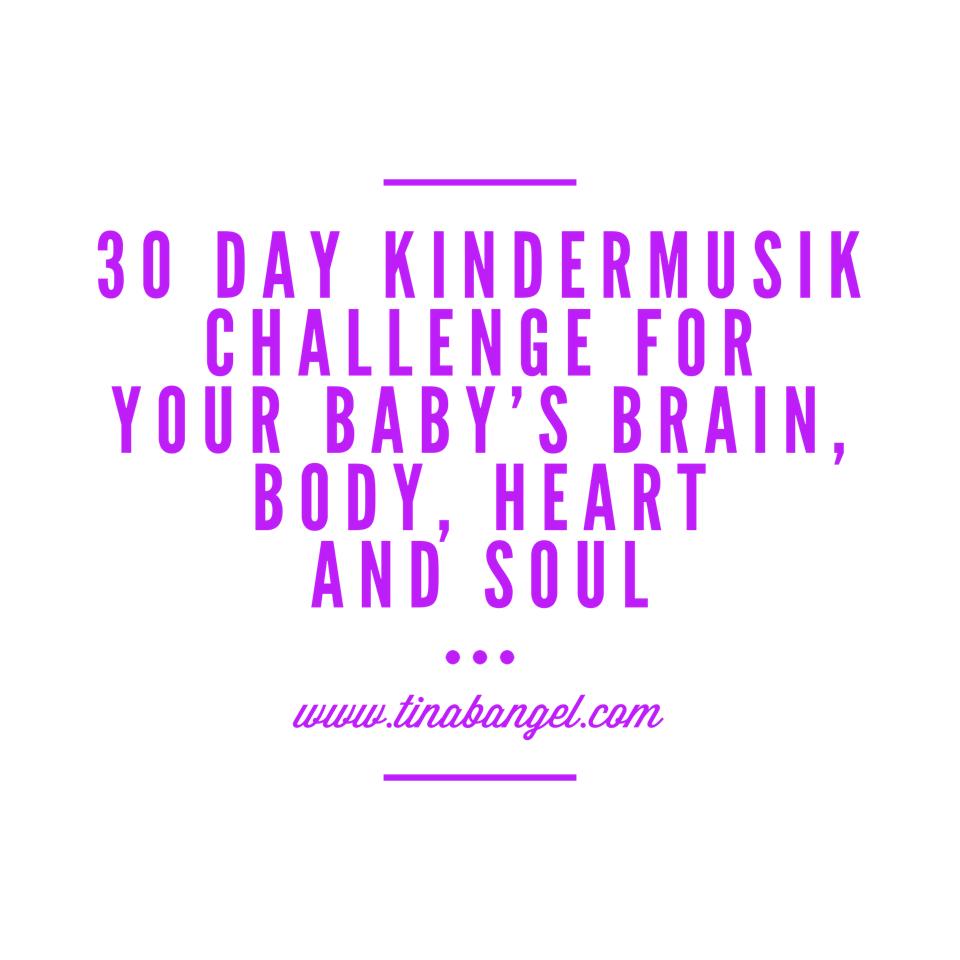 Our next term start the first week of Feb 2015 and many of you have sent kind messages on how much their child is missing Kindermusik.
I've decided to create a free 30 day Kindermusik Challenge that will send you 30 actionable videos/emails everyday for 30 days in the month of January.
The simple actions and activities will help your child thrive as well as encourage special bonding time with you and the family.
With each activity I will explain the benefits and how it's helping your child develop. I've seen the benefits it in my classes- I've been running them for 9 years now. These activities, if done daily and consistently can help a child communicate better, sleep better, learn better and develop physically. It starts these early years – not when Kindy starts. Each activity is researched based.
Imagine a world where every child has this opportunity and growth. Where each music and movement activity can give them the head start they deserve. It starts with each parent and caregiver.
Sign up here and share this link with your friends, mothers group, new mum and anyone that just wants a good start for their baby!
https://tinabangel.leadpages.net/free-30-day-kindermusik-challenge-/
Keep in touch and tell me who you shared it with. I'll send you the group FB link so you can connect with other families and show/tell your progress.
Give your child something to sing about!
Tina xo