"Consistent sold out venues", "Brilliant energy from start to finish", "Incredible voice" these are just some of the feedback Martin Nievera had during his Sydney concert last Friday 8th of May, 2015.  It was certainly one to remember. I had the honour to sing as Martins' Backing Vocalist and it's always such an amazing experience to work with such a down to earth, talented, witty and funny person.
From time to time we come across performer who really knows how to connect with the audience. I mean REALLY CONNECT…. from the heart and from the soul…without trying.  Of course this comes from 3 decades of interacting with the audience but there is something special when it's consistent.
So this is what I learnt while singing with Martin Nievera.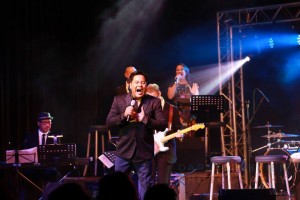 Make your fans feel special
Consistently, Martin is always giving time to his fans. He didn't just stay in his dressing room, he remembers people's names and acknowledges them. He spoke to people before his performance and hung outside his dressing room. Watched a few support artists and complimented them. He genuinely loves to interact with his fans, happy to sign CDs and happy to do shout out to fans via social media.
How do you engage with your fans?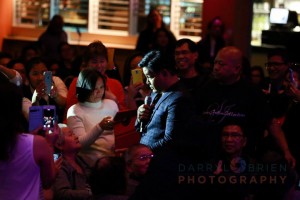 Thank you Martin for the special shout out to my One Voice Students!
Be proud of your heritage
Best part of the concert! When he said that Filipinos have the ability to give to the world. We are the carers and that we should all be proud about what we do in the world. He acknowledges the people who left their home in the Philippines to make a better life for themselves in Australia.
"The world is watching". Do "good" in the world, don't lie and don't be dishonest was his main message.
So simple and it's what we teach our kids from a young age, every now and then we need reminding even as adults.
How are you being of service to the world?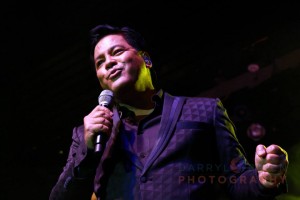 Rehearse with the band and take control
Martin takes pride to rehearse with his band. If he is not happy with something he assertively fixes it. I have seen it before with his last rehearsal where he has a certain standard of people that he works with and if they don't meet it he will request a change even if it is last minute. You want to surround yourself with people whom you can rely on. People who help you create the best show and bring out the best in you. Know your expectations.
He endearingly called his band the Meat Pie band because they consisted of young amazing Australian Musicians. Of course he mentioned that their first step after landing in Sydney was Harry's Café Dewheels. So another witty way to interact with the Aussie Audience.
When choosing musicians find people that care about your performance. Acknowledge your band members in the show and include them in your patter.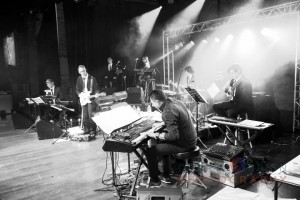 Respect everyone you work with
Each performance Martin always is grateful and will give each of his band members a signed CD with a special message.
How do you show your appreciation towards the people you work with?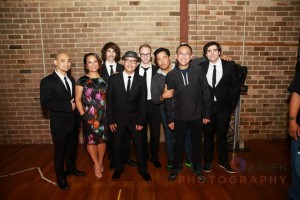 Be you
Martin is open that he has had ups and downs with his relationship- often making fun of himself, his ex-wife Pops Fernandez and his life. Never taking himself too seriously. He shares his personal life often referring to his kids and tying in their family story with the show. I think there is a special bond with the audience as he talks about the times when his kids were little and he would watch them sleep. Martin added an original heart felt song that he wrote with Mr. Louie Ocampo about his boys. (Seems that every songwriter with a child relates to this- here's a song I wrote about Christian – Tomorrow it'll be a better day)
Has something or someone in your life inspired you to write a song that you can include in your show?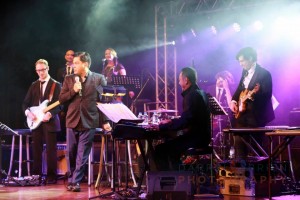 Be surrounded by family
Every concert he always acknowledges his family in the crowd. So now we know him more personally.
Consider bringing on a talented family member to be part of your show. Martin brought on board his talented twin sister Vicky. They sang a 70s Medley of songs that reminded them of their happy times in their childhood.
Do you have a family member you can invite to be part of your show?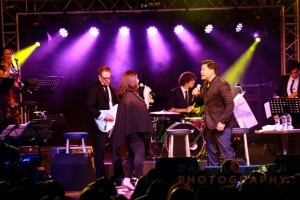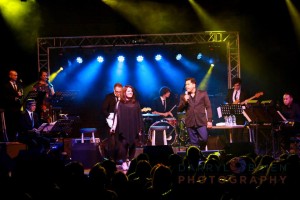 Be encouraging to performers starting out
You can learn so much from young talents even as a seasoned performer. It can be humbling to know that we all started at the beginning once. It takes courage and persistence to make it in this industry. It's also such a small industry and we need to look after each other. It was so wonderful to see One Voice Alumni and past students working the stage- Melanie Balagtas, Bryan Ines, Bernadette Marquez, Alwyn de la Santos and Ylonda.
How do you conduct yourself around musicians who are starting out or are seasoned?
Young or old we all just want to be validated.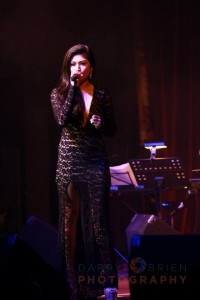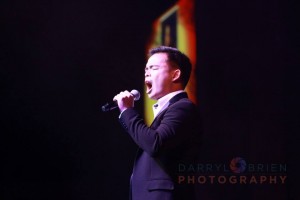 Always be ready to learn new songs
Martin is always really to learn new songs. We had dinner during the rehearsals and Mr. Louie Ocampo was calling out all these new songs that are popular currently on the radio. They chatted about the new version of Dusty Springfield's song- you don't own me. By the way, you can check out the song I wrote with Louie Ocampo and Lionel Cole called Be Heard. You can also check out my new Be Heard EP in iTunes.
Martin is not afraid to learn new songs and the audience loves it. He even threw in a One Direction song – the story of my life after his son had dared him to sing a modern song.
Which new song have you been planning to learn? Create a new version of it and plan to sing it at your next gig.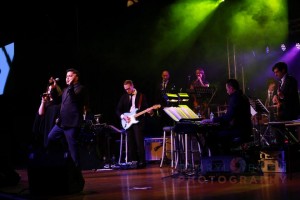 Create a story within your performance
The whole concert revolved 3 decades of music and performing. He shared his life as a child, his family and takes the audience down memory lane with his TELESERYE  medley.
Try to incorporate the senses. Include visual footage of all the milestones in your life.
One thing he wanted to do was be part of Broadway. He sung a Broadway medley, which the audience absolutely loved.
Is there something that your audience doesn't know about you? Where you can tie in a song to showcase that secret?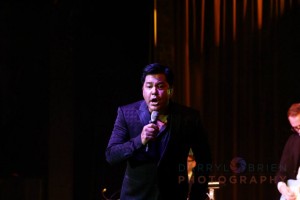 Be humble and of service
Martin is there to entertain, to make people laugh to make them cry and to make every person the in audience feel great about themselves. My favourite part of the night was the comfort he brought to Nanay Consuela who had stage 4 cancer. It brought me to tears, which I tried very hard to hold back. It was so touching and beautiful.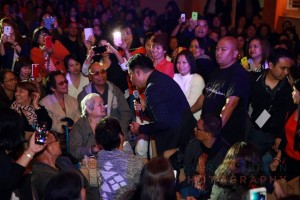 What will touch your audience's heart? Are there elements and moments of happiness, seriousness, a chance to educate, wit, light-heartedness, sexiness, love.
All of this combined just made this an incredible performance and memorable.
Love and respect your audience so much that you will never be forgotten. Time and time again they will see you at the next concert and buy your CDS and be a fan for life! All because you took the time to know them.
I would love to know 3 concepts that you can incorporate into your show? Maybe you have a concept that you would like to share that is unique to your show.
Please share, comment and like this post if you found it helpful.  Also pass it on to a friend who will benefit from it.
Photo credit by Darryl O'brien Photography
Musically yours
Tina
P.S.  Have you always wanted to create your own album?   Sign up to my free cheatsheet that will help you get started: Click on this link http://tinabangel.com/starmakerguide  Sign up now and get information about my free webinar to help you get started…..coming soon!