"As a singer/performer and a high school teacher, Tina has been a generous mentor, a guide, an inspiration to many, including myself.
I have recommended Tina to my HSC Music voice students from Loyola Senior High School for further development of their skill.  Tina has guided and taught them in their vocal and performance techniques.  In the course of their lessons, the students have improved and their skills are developed and enhanced.  The 'one on one' approach has helped students to know exactly what they need to do, see their strengths and areas of improvement, as well as choose their music pieces for their HSC to suit their capabilities and level.  In turn, their results have been outstanding!  I, and the students are very grateful of her and how we've all worked together to achieve their desired results.  Tina's on going guidance is beneficial for students in their HSC Music course as well as their love for Music.
Tina's One Voice School of Singing has helped the community in many ways. Recently, One Voice has also given my Entertainment students an opportunity to be Backstage Crew to many performers, including Tina and myself.  This gave the students a 'hands on' experience of concerts with a greater purpose. The students have learned so much as they have put into practice the theory they were taught.
Tina's generosity and love for music extends to her projects.  She is passionate and willingly gives opportunities for many to be the best they can be."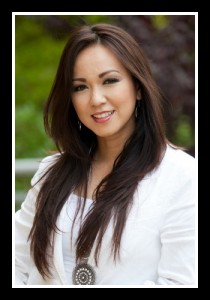 Pam Picart
Music teacher
Loyola Senior High School
"Just wanted to say I'm really enjoying lessons with you. You are a great teacher…I've had a few good singing teachers over the years, but I think you really listen to what and how I'm singing and are able to identify and correct what I'm doing, which I feel is really starting to make a difference. So, Thank You!!
Thank you so much for your help with everything, your lessons really helped me with the tour!"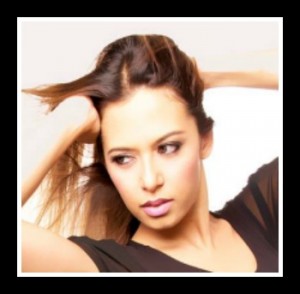 Ann-Maree
Singer /songwriter /model
Miss World Australia 2009
"Tina was the one that helped me harness my talents, teaching me the basics to singing, making me the singer I am today. She gave me the first few opportunities to sing in front of live crowds and guided to be a confident performer. Without her, I wouldn't be the musician I have become and achieved what I have achieved."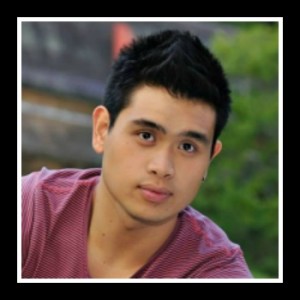 Jason Hernandez
Singer/Songwriter
Viva Records Philippines
"Tina Bangel enabled me to push the boundaries of what I thought I was capable of as a performer. She guided me, and gave me direction with my singing and opened me up to new genres and styles I would not think of even considering. All of her guidance and support through HSC year allowed me to achieve a band 6 in music."
Diane Maree
Bachelor in communication /media arts production major
I have been taking singing lessons from Tina for quite a number of years. I have also had other teachers in the mean time and I can honestly say that Tina was the one and only singing teacher where I really learnt the proper techniques of being the best singer that I can possibly be. Without her knowledge and experience I wouldn't have been able to get roles like one of the main children Louisa Von Trapp in the Sydney season of The Sound of Music along side Lisa McCune, Bert Newton and John Waters which was one of the best experiences of my life. It also led me to recording the cast CD which won an ARIA and also performing at The Carols in the Domain.
Later on I also joined a band that did gigs all around Sydney doing The Motown Show and The Saturday Night Divas.
Had I of not learnt from Tina I highly doubt my voice would be where it is today. I definitely recommend Tina as a singing teacher. Her wealth of knowledge and experience is a reflection of what I have accomplished to date.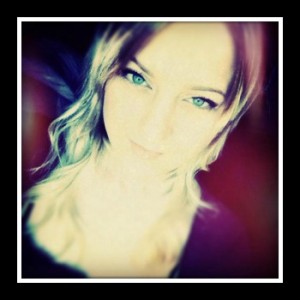 Steff Martonhelyi
Singer/Currently studying at NIDA
"I had my first voice lesson with Tina in 2011 when I was 20 years old and honestly I was terrified and really embarrassed at first because I was much older than all of her students and they knew more techniques than I did. However, Tina made me feel really comfortable and she taught me so much. She allowed me to visualise and understand my instrument (body/vocals) and taught me so many techniques and gave me really important pointers that I until now use today. She worked on my weaknesses and what areas I felt I needed help with and most importantly she was really supportive! One voice is amazing and through my experience, age really doesn't matter because I can see Tina and her students share the same passion as I do and that's something motivating!"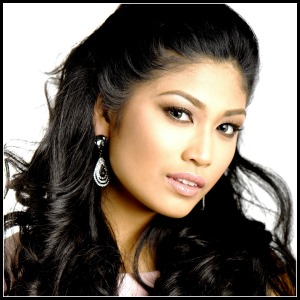 Melanie Balagtas
Model/Singer
Miss Philippines Australia 2013
"Congratulations One Voice school of singing, teacher Tina Ranoso Bangel for giving OUR kids the LOVE, patience and support!"
Jasper De Leon
Jas My Waffles/ Cheers Entertainment
Mother of Dani 10 yr old & Mikee 15yr old
"Thank you Tina for helping Joy what has become of her after 5 years since she joined One Voice! Your being a mentor to her inspired her to do her best in what she does not only in Music but with her leadership! First, for being the Music Coordinator of their School, then, as one of the selected students for the Glee Club Junior Talent Project 2013, and her great experience in singing the Australian National Anthem in front of Prime Minister Kevin Rudd and other dignitaries and now, being the Student of the Year from One Voice is a privilege! Thank you so much!"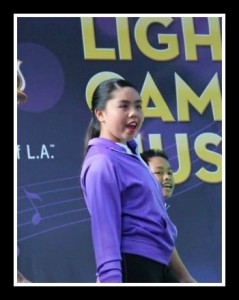 Marideth Laquian, Reservations Manager
Shangri-La Hotel, Sydney
Mother of 11year old, Joy Laquian