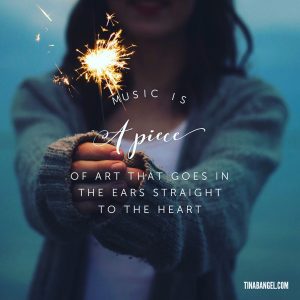 What is a Vision?
A vision is a dream or a thought that never leaves your sight. It's there when you wake in the morning until you rest your head at night.
It's not quite a destination but it is the masterpiece that when you look back you can see the puzzle prices fitting together.
Sometimes it's ok not to have a solid clear vision, but as our journey continues we just need to focus on how we want to feel at the end of every day.
You may find yourself pivoting at times but other times you may feel that you are on the right path.
What do you do to stay focused?
Surround yourself with people who lift you up and bring out the best in you. It may be a group of family or friends who are like minded.
I have a mastermind group that I consult with every fortnight.
Together we hold each other accountable for the top 3 goals we wish to achieve within that fortnight.
We help each other with challenges and celebrate our wins. It's so helpful to have people help you think outside the box or bounce ideas off each other.
Finding golden nuggets in resources are handy to keep your focus. I listen to podcasts such as the School Of Greatness by Lewis Howes. I also have my own podcast called One Voice can change the world with Tina Bangel. I interview singers, performers whom I feel are inspiring and are at a level that performers can aspire towards. I hire coaches, I read books and watch Ted talks or motivational YouTube clips to help me keep on track.
My favourite all time Ted talk is starting with your Why by Simon Sinik. It's one of the top most watched Ted talk. When you watch it you will understand why.
Sinik mentions why we need to start with our why.
He explains why any person or organization can explain what they do; some can explain how they are different or better; but very few can clearly articulate why.
WHY is not about money or profit – those are results.WHY is the thing that inspires us and inspires those around us.
When you know your why a clear vision can be formed.
When you know your why the navigation toward your distination becomes easier and much smoother.
From Martin Luther King, Jr. to Steve Jobs to the Wright Brothers,
Start with Why shows that the leaders who inspire all think, act, and communicate in the exact same way – and it's the complete opposite of what everyone else does.
It's a must read for anyone who wants to know how to stay focused.
When is the best time to create a life vision?
My earliest memory of wanting to be a singer was as young as 7 years old, As I held my favourite records in my hand I would imagine myself on stage. Subconsciously I feel I worked towards that dream.
We should never underestimate the power of a vision, even a young child's vision.
My mother has her slum book from when she was much younger and her sisters filled out the section that asked – what is your ambition: one sister wrote at the age of 6 years old – to heal the sick. She is a doctor with her own medical surgery. Often she travels the world to conduct medical missions.
For myself I had plenty of goals. Goals to learn how to sing, goals to be a session singer, goals to be a working vocalist in a corporate band or wedding singer.
After achieving many of these goals I realised that I lacked motivation. It felt like I was travelling to gigs, singing to the audience and then hoping back in the van, home, sleep and then doing it all over again.
I lacked vision and a purpose. I didn't know my WHY.
Over the years I have discovered that music and singing is much more powerful. Teaching singing and a program called Kindermusik helped me see the power it has in the life of a child. It helped them emotionally, physically, mentally and socially.
After years of teaching and performing I now know that my Why is to help children Be Heard. Be Heard so they can express and deal with life and everyday situations. Be Heard through singing.
Helping them believe that their voice is important.
Helping them through the joys of music and singing.
I truly believe that if you give a child the confidence to use their voice and express their soul then they have the ability to change the world around them.
3 tips that can help reach your goals:
1. Create a vision board
– add photos and words that inspire you
– cut pictures of your dreams and goals
If you are a singer perhaps it may be a photo of a stage you would like to perform. Get specific on the space, the audience, is it a huge stage or an intimate stage.
– if you want a dream job cut out photos of the office you would like to work at, images.
I had a dream of one day giving my students and opportunity to sing in Disneyland and cut out a photo of Julie Andrews with a bunch of children in the classic Disneyland Mickey Mouse Cap. It took 10 years for it to happen.
2. Visualisation
Visualise how you want to perform or your dream job. Imagine yourself in that position. Imagine the smells, the atmosphere and play the perfect movie in your mind.
3. Create
Do something small or big everyday that leads towards your dream or vision.
Connect with the people that you feel can help you. Make the calls. Step Out of your comfort zone. Just DO!
Vision…
It's more than a goal
It's bigger than ourselves
It seems that there is never the right time to create your vision. When it comes to you, it will light you up your soul. It will fuel you to the core!
Tell me in the comments below what lights you up or tell me your big vision? Putting it out into the universe may help it come to fruition a little faster!
If you enjoyed this blog please like, comment and share it with your friends.
If you would like to help spread the word about our crowdfunding campaign called Project Be Heard, feel free to answer a few quick questions and be on our street team. You will be helping so many children deal with their struggles through music therapy. Click here to be on our street team: https://forms.typeform.io/to/fww8kJtDX2
Musically yours
Tina ???