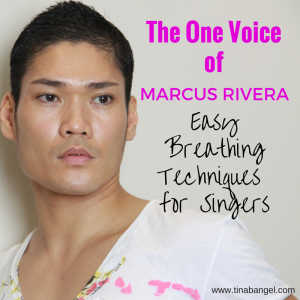 Singer, dancer, actor and Vocal Coach Marcus Rivera has been in the professional productions of The King and I, Miss Saigon, Sweeny Todd, Pirates of Penzance, The Mikado just to name a few. He has taught Vocals for Australian College for Theatre and TV, The Australian Institute of Music.
I am thrilled to have him as a guest on the blog and podcast.  He is so versatile and talented yet so humble and sooooo funny! Marcus shares how he got started in the music industry, breathing techniques that have helped him with his singing, how to connect with the audience when performing and how he keeps himself motivated.We chat about his latest project as a host for the upcoming Lea Salonga Sydney concert on the 31st of July, 2015. My students will also be part of the production which we are so excited about!
If you would like to connect with Marcus and follow his exciting new ventures and up coming shows please visit him on www.marcusrivera.com.
You can watch the full video interview here.
You can listen via soundcloud here :

I would love to know what breathing technique do you use or a singing tip that has helped you. Comment below and share it with us.  If you enjoyed this post please feel free to share and like this post!
Until next time!
Musically yours Tina
P.S.What to learn how get started on your first album? Check out my new online course to help you create and launch your very first album http://tinabangel.com/dvanityproject  I would love to hear from you!