Brian Lorenz has become one of the most sought after Filipino artists in Australia. He can sing, he can dance and he sure can entertain!
Brian was born to perform! Born and raised in a small town in the Philippines, he started singing and dancing at school from an early age. His late father always encouraged him to perform and he was often putting on a show for him in exchange for lollies.
As a common trend in his hometown, Brian moved to the big city to explore the opportunities that Manila could offer. One opportunity lead to another and he travelled to many countries for dance engagements. For Brian to fulfill his dreams and aspirations he knew he would have to leave the Philippines and so Australia became the lucky country and in 2008 Brian arrived in Sydney to start a new life.
He began his journey by studying hairdressing whilst continuing with his dancing and quickly became entrenched in the Ballroom Dancing community. In 2009, Brian's talent for dancing was spotted and he was offered a scholarship to study his Bachelor of Dance at Wesley College in Sydney where he graduated in 2011.
After dancing for over a decade, Brian never had confidence in his singing until he was prevented from entering a Talent Quest as a dancer (as he was too good and too experienced). Instead he entered as a vocalist. He went on to win the quest singing one of his now signature songs "The Prayer".
Realising now that he could sing, Brian whilst still studying continued to enter Talent Quests around Sydney and became well acquainted to performing with a live band and over time gained popularity in the main stream and in the Filipino community. The experience was invaluable and after winning competitions at Blacktown RSL, Cabra-Vale Diggers, Lakemba Ex Servicemen's Club and Canterbury Bankstown Leagues Club, he has transitioned into being one of the featured performers in many leading clubs and venues all over New South Wales. Since the start of his professional performing career he has already shared the stage with Australia's leading and multi-awarded international performers Karen Beckett, Stephen Fisher King, Kel-Anne Brandt and Lisa Crouch. Not to mention Australia's X-Factor winners Dami Im and Marlisa Ann and Israel X-Factor winner Rose Fostanes.
In 2013, Brian started producing his own shows and has received outstanding reviews. With his wonderful voice from heaven and his unique ability to entertain he has created a big fan base and due to widespread requests saw him launch his debut album "It's Time" at his spectacular self produced production show at Rooty Hill RSL in October 2014.
In this podcast, Brian shares with us his secrets to his successful performances
• The power of Visualisation
• What he never does before a performance
• His daily Routines to help him become a better performer
• You can visit him at http://www.brianlorenz.com.au
• I also mention the guide to help you get started with your album creation.  Download your free cheat sheet to start creating your first album http://www.tinabangel.com/starmakerguide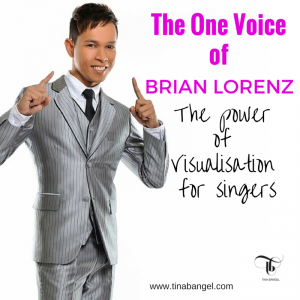 You can watch the video interview here:
You need to enable Javascript to view this video
You can listen to the podcast here: