We're in the final stretch of the year – how are your goals shaping up?
Maybe you've been dream boarding like crazy, writing down your goals in your journal every day, saying affirmations every day.
And then…. Nothing.
The procrastination sets in. The resistance screws up your plans. You get a speeding ticket in the post unexpectedly. Your website crashes right in the middle of a launch. Your partner starts acting weird.
Maybe it's not just the right time? Maybe the Universe is conspiring against you?
Nope. It's not that you are bad at manifesting. You're probably missing pieces of the formula.
I want to share a new FREE resource with you from my friend and mentor, Denise Duffield-Thomas. It's her very easy and practical Manifesting Formula. Sign up here or click on the photo below.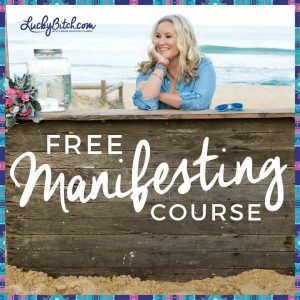 Denise is an incredible money mindset mentor, AKA "The Lucky Bitch" whose best-selling books and courses have helped thousands of entrepreneurs step-up to create success and abundance.
Denise will share her process that will take you from "personal development junkie" into a manifesting MACHINE and money magnet.
I have to say that Denise has really helped me with my money mindset when it comes to earning money as a singer. I have been able to reinforce that singing is not just a hobby but a business that has helped me grow in all areas of my life.
She makes it easy, fun and totally chilled. There's a free cheat sheet so you can play along.
Just sign up here (it's free): yu103.isrefer.com/go/lbmc/tinabangel/
You don't need to be perfect, meditate five hours a day or chant under a full moon to manifest your ideal life!
But you DO need to CLEAR your mind of any blocks, get CRYSTAL clear on your goals, infuse every part of your day with positivity, take inspired ACTION and learn to RECEIVE (yes, it's a learned process – women really struggle with that part).
Play along here: yu103.isrefer.com/go/lbmc/tinabangel/
Denise and her courses has helped me in so many ways:
In one month I was able to earn extra $2500 in my business by creating a live event for singers.
I created and launch my first EP that was paid for through sponsorship.
I found the courage to increase my vocal coaching and singing fees.
I toured Australia (all expenses paid) as a backing vocalist with a celebrity singer/TV host filling 2000 plus capacity venue.
I set boundaries and work with people that I feel a connection with or inspire me as a performer
I was able to give better opportunities and gigs to my students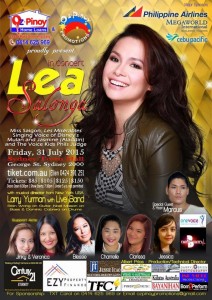 Here are 5 tips to help me manifest my goals as a singer and vocal coach using Denise's teaching:
DECLUTTER
Denise helped me declutter (physically, mentally and emotionally)
It's a process that is ongoing but decluttering (which I find very difficult to do) helps you to break repeating patterns over and over again.
The energy you free up will allow you to manifest that perfect gig, that dream body or create that perfect song.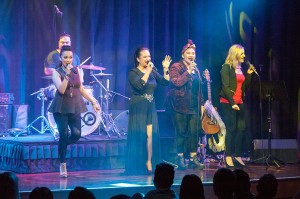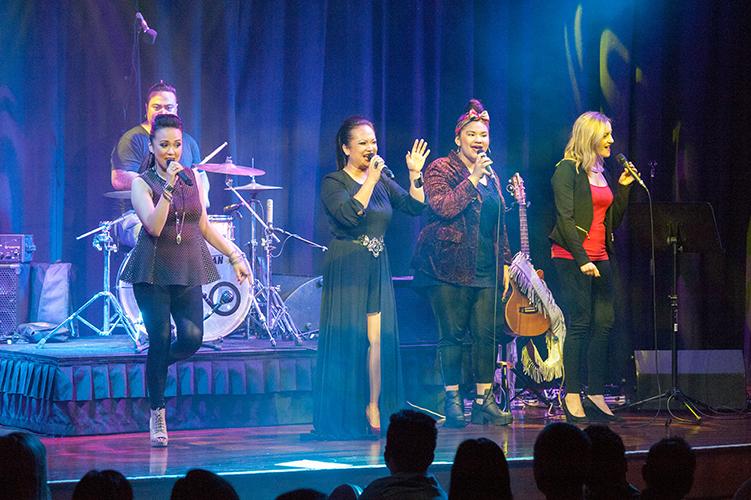 For myself, I had to free my mindset as singing just being a "hobby." I now treat it like a business and by doing that it helped me to unblock the flow of success. Once I started treating it like business I felt comfortable calling myself a professional singer and a vocal coach, I received better opportunities and I found people asking me how much I charge for a my services.
Decluttering the people I surrounded myself with helped as well. I surrounded myself with people who appreciated my talents. I surrounded myself with people I admired and respected me. I deleted "friends" on Facebook who didn't serve me but gravitated toward people who inspire me in my business and family life.
Forgiving is part of decluttering. I had to forgive my family members who made me feel unworthy or not capable of making a living from singing. I had to forgive myself for not treating singing seriously when I was younger and being naïve.
2. ASK FOR WHAT YOU WANT
Define what you really want. It's no use saying I want to earn $500 per gig but it's requires you to work and prepare for it longer than expected.
Do you want more gigs? How many? What kind of gigs do you want? Corporate, festivals, pubs and clubs? Be specific.
How many gigs will you do for free and what kind of boundaries will you set when it comes to free gigs. It's ok to set boundaries and let people know that you do not work for free or you require transport money. You have worked hard on your craft you deserve to be paid.
Get clear on what it is you really want. Who would you like to work with, who would you like to taught by, who would you like to meet to inspire you to be a better version of yourself? (for me it was of course Oprah)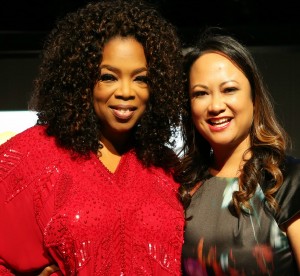 For example, I would like to be singing at a wedding on a beach in the Maldives, all expenses paid (food, travel, accommodation) for a couple who are beautiful kind people and who appreciate our music. Their guests are fun loving and are touched by our performance.
This goes with your band members that you would like to attract too.
to the type of performer you would like to be, even to how you would like your voice to sound like?
I created a vision board 15 years ago and I cut out a picture of a lady with a guitar who left her TV job to be the backing vocalist for Tina Turner. I hoped one to be a backing vocalist for a famous person. Over the past 6 years I have been blessed enough to sing, travel and tour with famous celebrities mainly from the Philippines.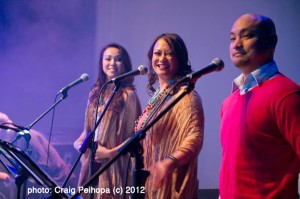 I also had a picture I cut out of Julie Andrews at Disneyland with kids hoping to one day bring students there to sing.  It happened in 2013.
3. BE POSITIVE
Visualising what you want and feeling it to your very core will help you manifest it quicker.
If you want a wonderful performance visiualiuse yourself performing with confidence, hear your voice being expressive and free. See the crowd cheering or giving you the standing ovation at the end of a song, feel the lights on your face, feel yourself moving freely and effortly on stage with the band grooving, smiling feeling and enjoying creating the music with you.

4. TAKE ACTION
Take action
Decide which action step need to be next to pull opportunities towards you
What team would you need to surround yourself with to make the goals happen? Do you need a vocal coach, a manager, a choreographer, a musical director.
Start building a team around you now rather than waiting a few weeks before a performance
Take tie for yourself to celebrate wins and evaluate. Balance work and fun so you don't burn out.
5. LEARN TO RECEIVE
Give yourself permission to shine, to be on the stage! My favourite Lucky Bitch Mantra is "I serve, I deserve!" Learn to receive money or opportunities that comes to you. Don't lose sitght of a free coffee on your coffee card, a free service that someone has kindly offered you. Be grateful (even by praying) and show it.
Go ahead and do the steps for yourself.  Join the free short manifesting course that will help you gravitate to your ideal gigs, people to work with and enless opportunities.
Just sign up here (it's free): yu103.isrefer.com/go/lbmc/tinabangel/
Comment below and tell me what you want to manifest!