At 7, I wanted to be like Lea Salonga. I was ecstatic when my auntie bought me Lea 's first album – I listened to that album everyday. I would say to my mum look we have the same dimple and hairstyle, I copied her voice. I was just a little darker and I had a bigger forehead and lopsided ponytails.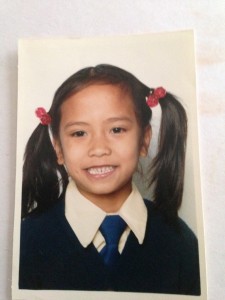 At 9, I wanted to be like my Uncle Rod Dingle who was on a show called New faces. I would watch him sing at functions in awe.
At 10, I wanted to be Tina Arena on young talent time. I was so happy that she had the same first name as mine. I was so happy when people would call me Tina Arena on the school playground.
At 12, I saw a group of filipino singers singing at a friends house. I wanted to be like the lady in the group- she had beautiful long hair, face and presence. I didn't know who she was but I thought she was just beautiful.
At 13, I wanted to be like Danni Minogue on Young talent time with the crimped hair, white skin, big smile.
At 19, I wanted to be like Lea Salonga on Broadway. I auditioned for musicals like Miss Saigon and was fortunate enough to be in the Miss Saigon school. They gave us free singing and dance lessons for a whole year. Unfortunately, I didn't make it into the Sydney show.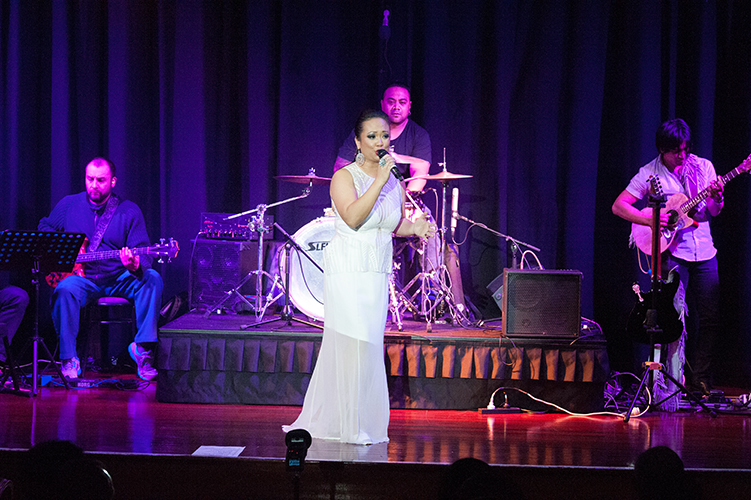 At 21, I wanted to be like my first singing teacher who was singing on the midday show and sung on the showboat. She encouraged me to audition on the Showboat. Looking back, it wasn't my time; I wasn't ready mentally and physically for it.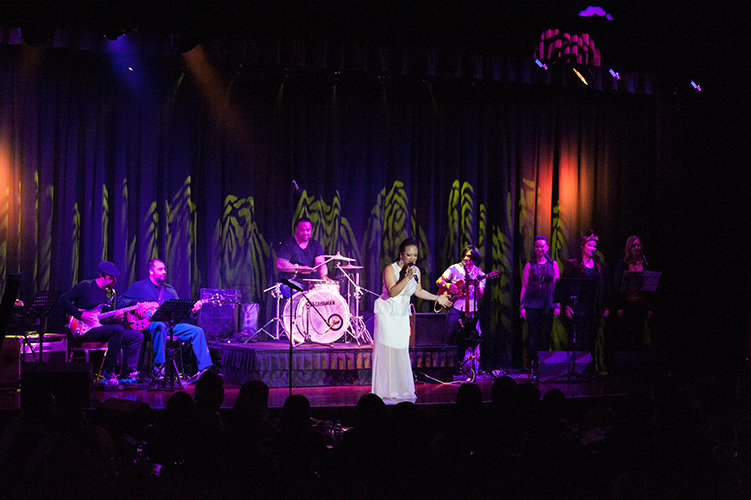 At 22, I wanted to be part of the next girl group and auditioned for a producer. I had no idea how to harmonize, we did a few recordings and things didn't work out.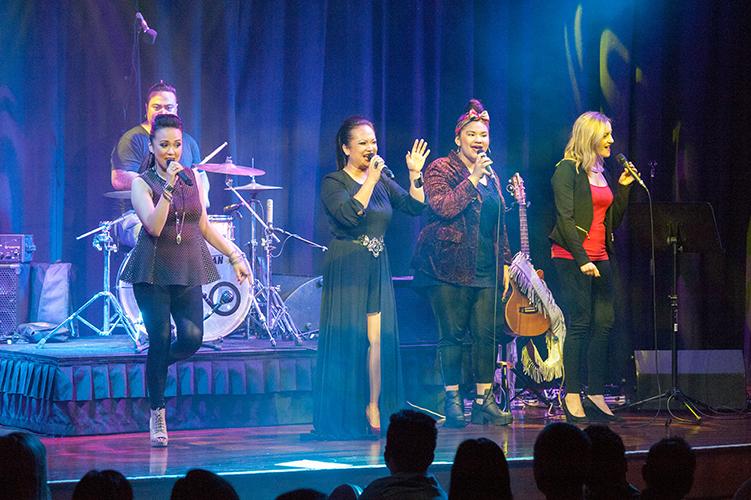 At 22, I wanted to be like the singers at Wonderland, I was envious of their makeup, amazing voices and harmonies as well as costumes. I was especially jealous watching them sing while I was waiting tables serving nuggets and chips by the lakeside.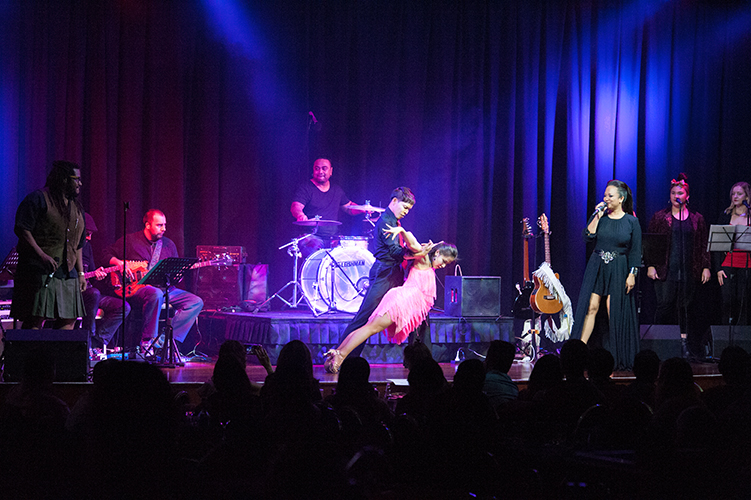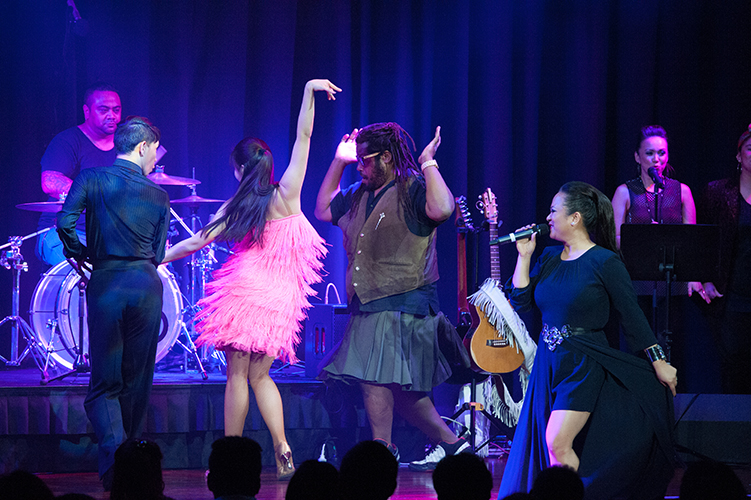 At 24, I wanted to be like the girl on High 5 – Kathleen De Leon- who was ironically my vocal teacher for a short period of time. She had wrote me a Christmas card saying "Remember me when you are famous!" haa haa… Hope she remembers me now that she is famous.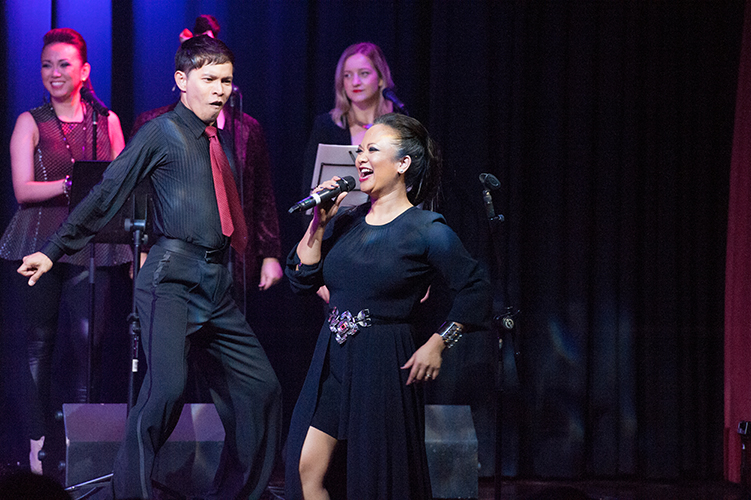 At 25, I wanted to be like Lillian Delos Reyes (the lady I admired when I was 12) capturing the audience's attention with her stage presence. I was frustrated because I had compared myself to her; I wanted to be confident enough to talk to the audience exactly like her.
At 27, I wanted to write songs. I wrote my first song when Rob and I got married.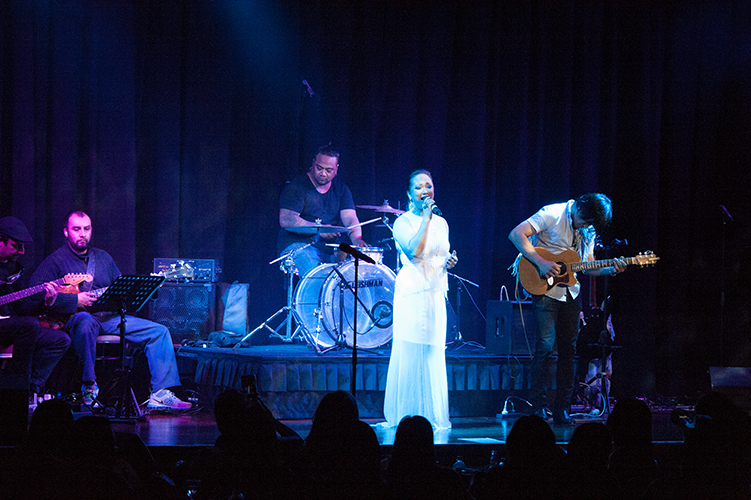 At 28, I wanted to be like Celine Dion. Big voice beautiful stage presence, beautiful soul. I started do gigs with some of the beautiful wonderland girls whom I used to envy. I was a lead Vocalist for an all girl band-did the hard gigs, lugged heavy speakers, dealt with drunk punters.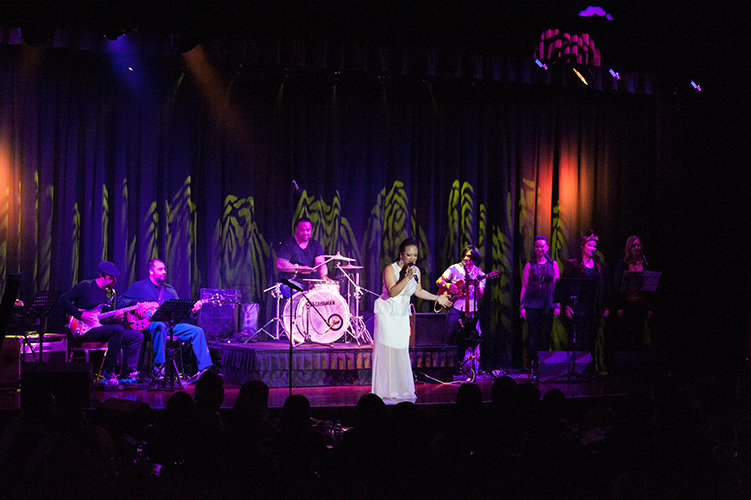 At 29, I wanted to be part of a group that was established so I could learn how to harmonize so I auditioned for a group called Mid Nyt Sun. At last, I really felt part of a team we sung at pubs, clubs, weddings, corporate gigs. We won awards such as Australian Club Entertainment award. I also worked with Van who I hadn't seen since high school days!
At 31, I wanted to plan for a baby and learn how to incorporate music into my life with a bub so I opened up my Kindermusik school and kept building on my One Voice School. I was offered the job of being the resident Wednesday night singer for Captain Cook cruises.
At 32, I had Christian and still kept singing while pregnant. I had to learn how to surrender…a lot.
At 35, I wanted to step up a level as a mentor and professional singer.
36, 37, 38, 39 I just plodded along……kept doing the work…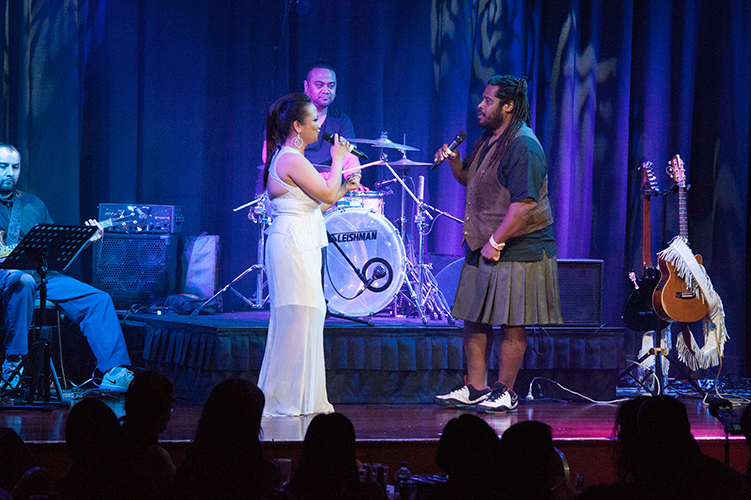 At 40, I wanted to be ME…just me …
It was too hard trying being someone else, sounding like someone else and looking like someone else.
So I released my very first EP
I did it my way and surrounded myself with people who matter, who didn't bring me down, who lifted me higher, who didn't tell me that I was too old!!!
I embraced my big forehead, my beauty spots, and my wrinkles.
I sung the songs my way- not they way that was expected or copied and that was hard to let go of.
I have Lionel Cole and Van Sereno to thank for that. Lionel's wise words…"Just Sing" …haa haa so obvious but true!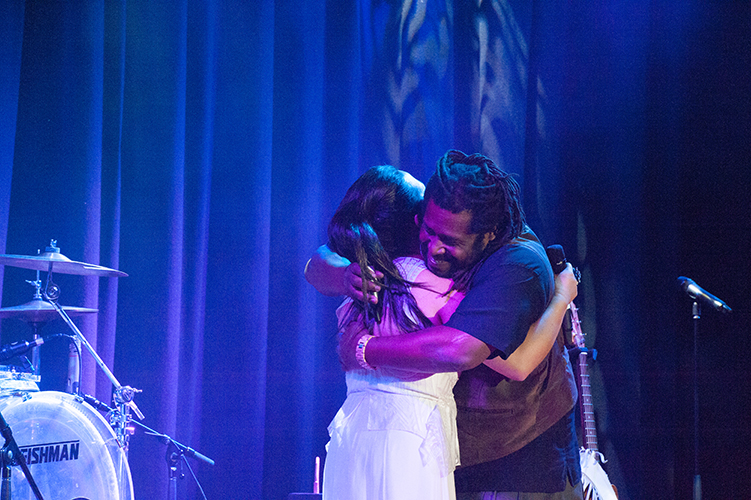 So I still want to be the best singer, mentor, friend, wife and mum that I can be. Just being me!
So to avoid frustration and jealousy, swim in your own lane.
I know these feelings are natural and can be a little healthy but not to the point where you end up feeling stuck and put yourself down.
Don't compare yourself with someone who is younger than you.
Don't compare yourself to someone who is older than you or someone who has more experience.
Not everyone is going to like you. So don't try to win them over focus on the people who do genuinely care.
Stay in your own lane, keep your head down and work towards your personal best.
Don't try to be like someone else, embrace your down falls, embrace your successes.
Don't let anyone tell you you can't do something! Find a way to achieve it and WORK YOUR BUTT OFF!!
Celebrate YOU! Because YOU are Special!
What I want you to do now is to write a list of things that you love about you.  What makes you unique? What do people compliment you on? What are you really good at? Are you great at talking to people, do you get along well with friends, do you easily pick up tunes, are you creative.  I'm sure if you think really hard you can find one thing that you are happy about.
Now tell me have you ever felt jealous of others and how did you overcome it? Comment below – your answers may help someone else.
Are you feeling frustrated now? Tell us in the comments below what you are going to do right now to stay in your own lane?
If you enjoyed this post please like, comment and share.
A special thank you to Craig Peihopa for these amazing shots and for the artwork and design for my EP.
You can contact Craig at Timeline Photography at the following links:
http://www.timelinephoto1.com phone: 0418 29 7715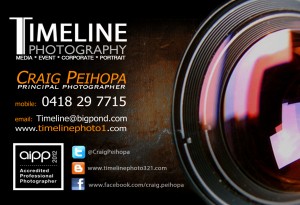 Thank you to all the friends and family who supported the Double Album Launch of myself and Van Sereno. Thank you to My amazing One Voice students and their families for being part of it.
Thank you to our band Casper Tromp, George Nikolopoulos, Dauno Martinez and Buddy!
Thank you to Marija for my makeup and hair.  Also to Alphie Sadsad who did my hair and make up for my EP cover.
Thank you to our Sponsors Born2perform, Seacret, Arnel Bautista, Dawning Soul, Timeline Photopgraphy, One Voice, Kindermusik, Planet Tel, Megaworld, Western Union, Life Skills Centre for Kids.