Every now and then you come across people who just give so much of themselves and inspire so many people they come into contact with. Ramos is one of those people.
Armed with props and a huge personality, Ramos gave the One voice kids confidence building ideas.
The message for the day was to share YOU!
It's something that I love to reinforce with the students I teach…the world does need to hear what you have to say.
Here are Ramos' top tips on how to build your confidence:
Imagine people in the audience that will bring out the confidence in you. Suggestions from students were their Mum, family members, Beyonce and other stars.
 Nourish yourself with good food and drink so you can perform and be at your best at all times and look after your health.
 Breathing exercises before your performance
The use of props to take your performance level higher. To capture the attention of the audience.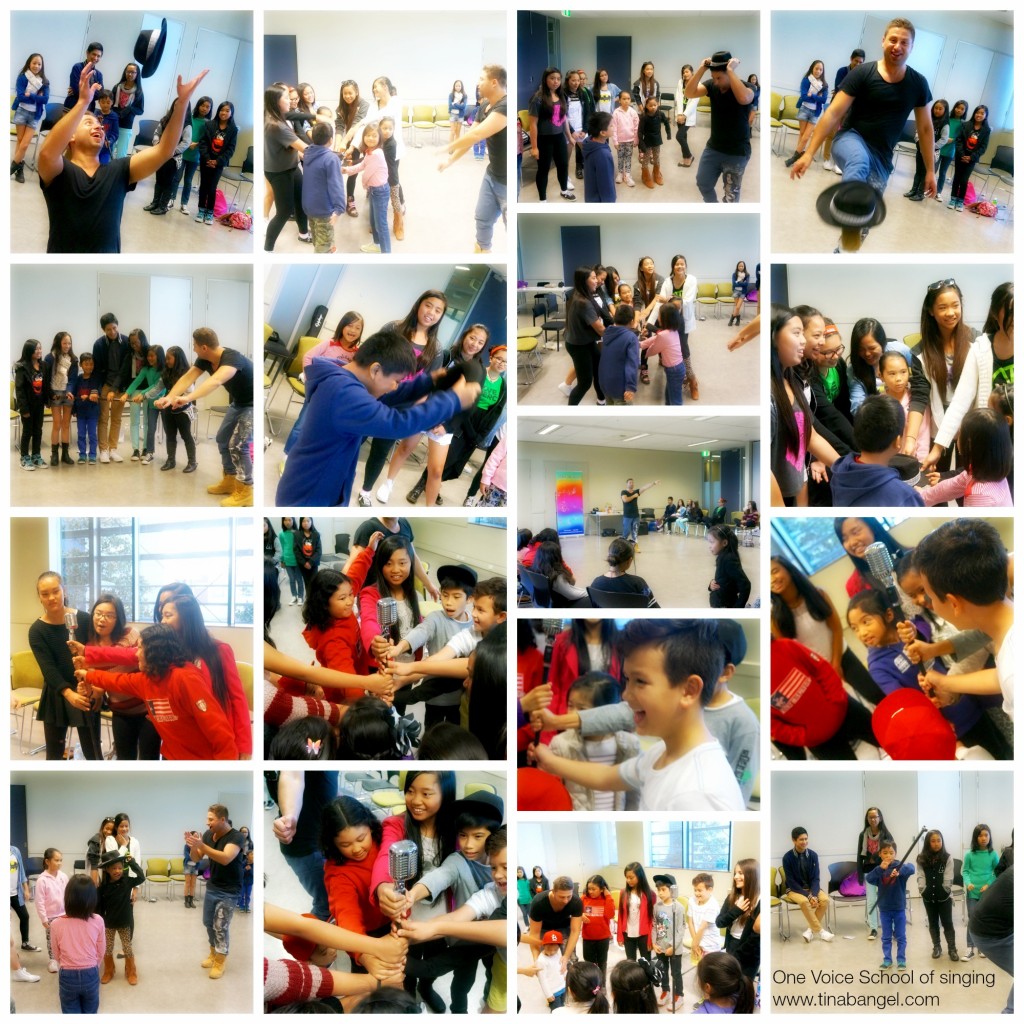 You then become more than just a singer… you become a performer!
In one exercise the kids were asked to draw symbols, words and shapes that represent who they are. This was a powerful exercise.
Fierce, Infinite and love were just some of the words. "Love" stood out for me, 7 year old Marijanna suggested it. It captured what singing was all about for her.  Singing is shared with loved ones and she feels love when she sings.
Another one that stood out was a happy and sad face. It was represented by this symbol :(: Angelica suggested it's about perspective!
Lorenz mentioned that we have our "bad days and happy days."  The kids had a blast guessing who's logo belong to who.
So much creativity and soul searching!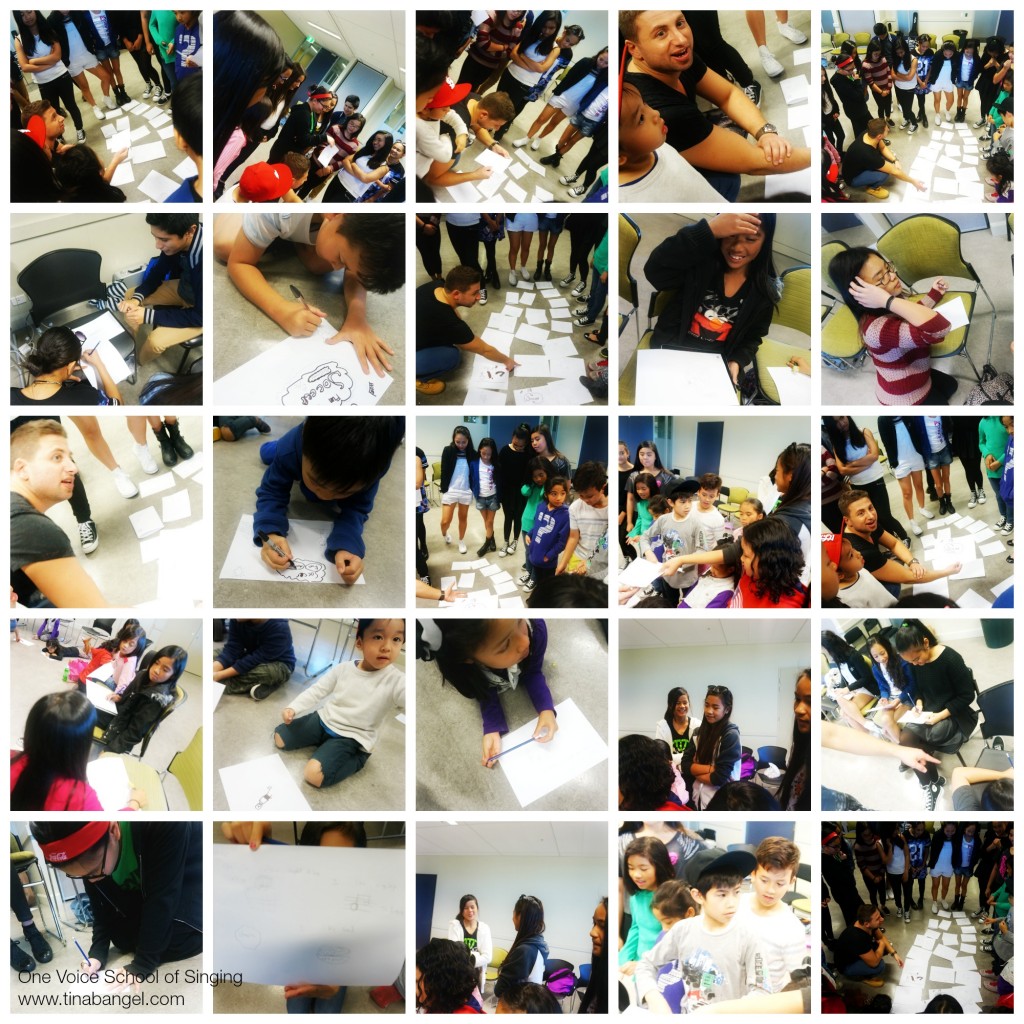 Ramos! You make this world a better place.
Thank you for sharing your music knowledge with the One Voice kids.

You can find Ramos on Facebook  and YouTube .
Check out his latest Film clip "I thought I told ya" with former One Voice student Miss Earth winner/model/singer Anne-Maree Bolder
Don't forget to purchase tickets to our mid year concert which falls on the 6th of July, Castle Grand.  Purchase tickets and details click here.
Tell us how you build up your confidence! If you were one of the One Voice students that attended the workshop go ahead and tell Ramos how much you enjoyed it…I'm sure he would love to hear your comments below!
If you enjoyed this post please like, comment and share!
One Voice can change the world! Your world and Mine! Tina xo