I've been asked how to create a home studio on a budget or if you are just starting out. I'd love to share with you 5 simple products to get you started.
Now would be the perfect time to stay creative and productive during this Covid19 season. Staying positive and hopeful has it's benefits:
You can express yourself and release any pent up negative or positive emotions.
You can be creative.
You can create that passion project you have always dreamed of.
You can serve people who need to hear your voice and work , giving them inspiration.
I understand that you may find yourself frustrated, wanting to cry, angry and a whole other depths of emotions. Allow yourself and others to go through their own journey of emotions. Once you are aware of your emotions, once you accept it, allow yourself to move through the motions and aim to look to a positive future.
Being creative through singing, songwriting or recording will give you a sense of purpose. It will see you through this lockdown in a productive yet therapeutic way.
Here are a few items I would recommend to set up your home studio on a budget.
1.BLUE YETI MICROPHONE
Perfect for vocals, musical instruments, podcasting, voiceovers, interviews, field recordings, conference calls. I love this because you can just plug it in via your USB outlet, into your laptop or computer, link it to Garageband and record your podcast or song! Simple! Anyone can do it!
Blue Yeti USB Microphone – Blackout

2. POP FILTER
A pop filter, pop shield or pop screen is a noise protection filter for microphones, typically used in a recording studio. It serves to reduce or eliminate popping sounds caused by the mechanical impact of fast-moving air on the microphone during recorded speech and singing.
Neewer Professional Microphone Pop Filter Mask Shield Compatible with Blue Yeti and Any Other Microphone, Dual Layered Wind Pop Screen With A Flexible 360 Degree Gooseneck Clip Stabilizing Arm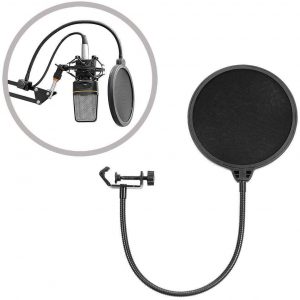 3. MICROPHONE STAND
I would recommend 2 stands. One for your Microphone and the other for the Isolation shield.
K & M Microphone Stand w/telescopic boom arm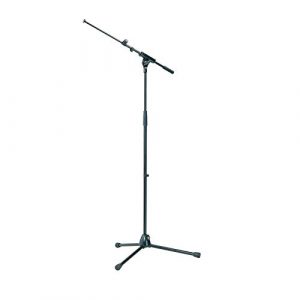 4. ISOLATION SHIELD
This shield eliminates Noise Interference. It's used to reduce ambient noise, create a closer, drier, more controlled vocal or instrument recording in many situations.
Neewer NW-5 Foldable Adjustable Portable Sound Absorbing Vocal Recording Panel, Aluminum Acoustic Isolation Microphone Shield with High-Density Foam, Non-Slip Feet for Stand Mount or Desktop Use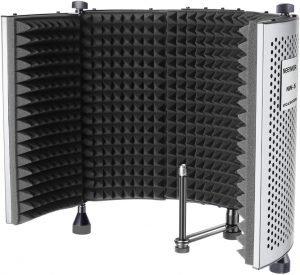 5. HEADPHONES
With headphones, you can hear yourself through the headphones while singing into the microphone. This allows you to adjust your voice accordingly if needed.
Sony MDR-ZX110/BCE On-ear Headphones, Black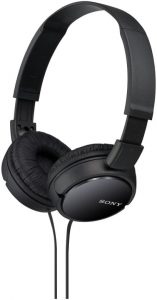 These 5 items are the foundations to create your home studio on a budget, you can purchase them straight away via my amazon affiliate links.
Tell me in the comments below which product you would love to purchase.
Please like, comment and share this post with someone who would love to get their home studio started.
Be safe and well xx
Musically yours Tina 😀